GETTING UP CLOSE AND PERSONAL WITH THE DELECTABLE VICTORIA AINIS
Hey guys, today I want you to meet a great friend of mine and one lovely lady to boot.
She is young, she is fun, she is sassy and she is sexy.
But she packs some serious business acumen underneath that alluring smile and those gorgeous looks– she also runs two very successful fitness bootcamps in California.
She is also someone who knows what it's like to be overweight and how bad it is to feel unhealthy and unfit.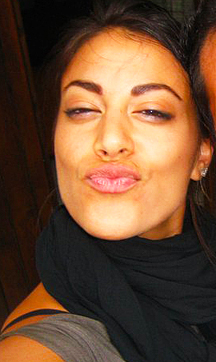 And, as you can see, she definitely knows how to work seriously hard to get into bootylicious shape.
Using her trademark discipline and dedication, she has transformed her body from out of shape, muffin top girl into a contest ready and luscious jaw-dropper.
Without further ado, here is the bellissima herself!
Don
Please introduce yourself, signorina.
Victoria
My name is Victoria Ainis, an Italian who grew up all over the world pretty much.
Don
All over the world? Sounds very exotic! Fill me in!!
Victoria
I was born in Kathmandu, Nepal. Grew up traveling all over North and South Italy, Switzerland, Yugoslavia, South Africa, North Africa, East Africa and then further travelled to England, France, Belgium, Dubai, Canada, the Philippines and ended up in America.
Don
Holy moly, that is some serious running around there!
Victoria
It sure is!
Don
So what else does this hardcore globetrotter hide under her dress?
Victoria
I used to be a professional dancer and was on tour with an international dance group which is where I did a lot of my travels. Then my search went into more travels as I got into doing volunteer work.
Don
Very interesting! So, first of all, how does a Ravennina end up in Alhambra, California?
Victoria
I initially came to visit my oldest sister that had been living/studying in America for awhile. She moved to Alhambra to work with a specific professor at a college to finish her masters and so I arrived in Alhambra to stay with them and help baby sit my little niece for a little while and see if I wanted to stay from there. And it's history from there…
Don
So now you are growing roots in Cali?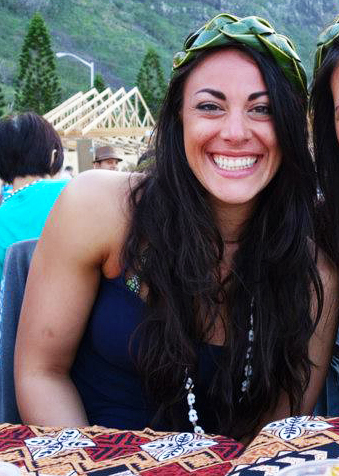 Victoria
Pretty much – well, so far. You never know with a wanderer!
Don
Indeed, you never do. So, let's get down to brass tacks Victoria. Why and how did you get into fitness?
Victoria
Well, I've always been active and into fitness. Not to the level I am today but I have always been fascinated by the human body and mechanics involved in working out and sculpting your body and mind (as it's always been a very mental thing for me).
Don
I love the way you say "mechanics"! Oh yeah!
Victoria
Haha! I grew up a dancer and sporty girl. I was dancing since I was born and played all kinds of sports since growing up. Mainly soccer, track and volleyball.
Don
A soccer girl eh? Awesome!
Victoria
After getting accepted into an international dance company/group and was on tour with them for 3 years, I stopped due to a knee injury and because I was in search for something more. I wanted to do something more with life. Something that involved helping others and dancing/fitness.
So, long story short, I got into fitness more when I came to America because my first job was working at LA Fitness and my journey began there…
Don
What kind of dancing did you do?
Victoria
Contemporary, ballet, hip hop, Bollywood, and belly dancing.
Don
Previously, you mentioned volunteer work and that you wanted to help others. Tell me something about that.
Victoria
Well, I always feel more complete when I am doing something to help others as it also helps me take my mind off of myself and my little problems. I used to struggle a lot with my self confidence, self esteem, etc and so now that I worked on those things, I want to help everyone feel amazing and beautiful and confident ALL the time!
Don
What is your competitive history?
Victoria
I competed in the California State & USA's in 2012. I'm new at this side of the game but I love it.
Don
Are you a naturally competitive gal?
Victoria
Well, I've always been very competitive but always against myself, not really against other people. I was always about proving the impossible and what people said couldn't be done. So I guess you could say I was always competitive but not necessarily in a group setting or against other people. It was a battle against myself.
Don
Let me ask you something you must have first hand experience in. Do you think women who lift weights are taken seriously in the gym?
Victoria
I think it all depends on not only the fact of them lifting weights at the gym but how they carry themselves and the reason they are lifting weights. Like for a fitness purpose/reason, to get stronger and improve their health and fitness and not just to get attention from the guys and show off…
Don
So are you taken seriously when you lift, or do guys put you down?
Victoria
I believe I am. I am treated with respect when at the gym or anywhere else for that matter, not like a piece of meat…if you know what I mean.
Don
Tell us some of your most memorable experiences.
Victoria
The most memorable experiences in my life would have to be when I was working in East Africa, Kenya to be exact, doing volunteer work. And more North Africa in Eritrea. Working in famine relief programs I helped to organize and put together the medical camps we set up, and the prosthetic limbs for amputees projects I got involved in. Those are the memories that will stick with me forever and have always stood out. The people's faces filled with thankfulness and tears for the ways we were touching their lives. Those moments were priceless….
Don
It's amazing how much you can change someone's life with a little love, isn't it?
Victoria
It really is. There is nothing quite like it.
Don
Do you think these experiences have changed you?
Victoria
Yes, all the experiences I've been through have changed me because they've each taught me something and I always like to look at every situation or experience I have as a way to learn and grow.
Don
What do you do apart from being a figure competitor?
Victoria
I run two gyms, same brand and name, different locations. Called Ultimate Fitness Breakthrough. And work with people to not only get them in better shape physically, but teach them how to create a better/healthier lifestyle so that they can stay in amazing shape all year round and feel amazing all the time. It's all about mind/body/and soul… They are all connected.
Don
Do you have a website we can peek at?
Victoria
Sure, it's http://www.ultimatefitnessbreakthrough.com/
Don
What is the philosophy behind your coaching?
Victoria
Pretty much what I just mentioned. About it being all about mind/body/soul. So, besides awesome guaranteed fat loss results that we provide, it's really all about teaching people how to create a better lifestyle for themselves so that they also work on building their inner muscles, inner strength and confidence which will help improve their lives as a whole.
Don
Would you recommend weight training or cardio?
Victoria
I would recommend both as they are both important to see results and burn stubborn fat, raise metabolism and get tone and firm.
Don
What are your favourite bodyparts to train?
Victoria
Most people hate training this bodypart because it's the toughest and takes the most out of you… but it's my favorite. LEGS!
Don

BAM!! A girl after my own heart!
Victoria
Because in training legs, it works core and upper body as well. So it's pretty much a total body workout. Plus you can't beat sexy toned legs and firm glutes.
Don
No you can't! Not even with a big stick!
Victoria
Glad we agree!
Don
I can give you a qualified opinion on your legs and your glutes after this interview.
Victoria
Haha! I'm sure you can.
Don
So, what are your least favourite bodyparts to train?
Victoria
Calves and biceps I would have to say.
Don
Why is that?
Victoria
Calves are the hardest for me and seems to take the longest to develop for me as a muscle.. And biceps also take a lot out of me but I honestly LOVE working out so it's hard for me to say worst. But if I had to choose, calves.
Don
So, how would you like to be remembered? What is your legacy?

Victoria
As someone who dedicated her heart/life to helping people smile and find inner strength, happiness and confidence.
Don
Lovely! Before wrapping it up, are there any nuggets you would like to leave our readers?
Victoria
Wow yes! I would like you to really take a moment to think about YOU! What makes YOU happy! What makes you YOU and make sure you take that time to take care of yourself. Mind/body/soul.
Don
Spot on. Victoria, it's been lovely looking at…I mean interviewing you. We need to hit the gym together someday soon.
Victoria
Haha! We sure do.
Don
We'll hit legs together!
Victoria
Wouldn't want it any other way Big D. BOOM!
Don
Grazzie Vittoria. You've been great!
Victoria
It's been my pleasure. Thank you!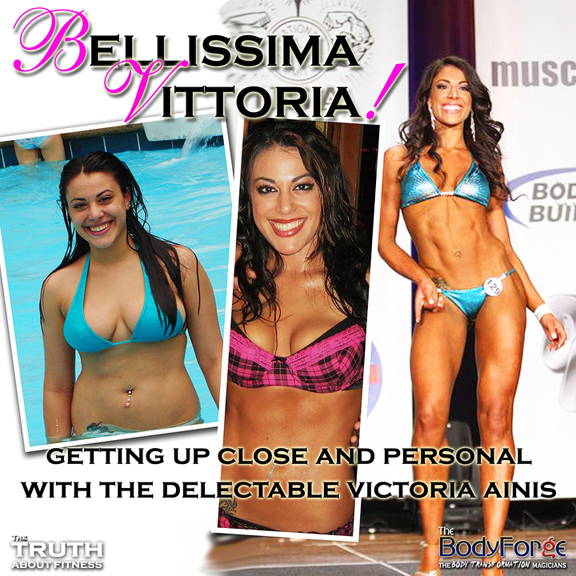 Comments
comments