HATERS – BRINGING OUT THE BEST IN WINNERS
THE DIRTY DOZEN – 12 POINTS FOR HANDLING HATERS
You know it. Haters gonna hate!
I have recently had some random "personal trainer" (no that is not a recommendation) try to put one of my clients down, for reasons best known to himself.
Stupid move, by an uncouth man.
Before I start on any tirade, let's get a few facts straight.
My client is working with me online. She is very diligent, and does exactly what she is told.
She works very hard, listens attentively, co-operates fully and is a delight to work with.
She has now been at it 18 weeks, and is down 4 dress sizes and a total of 14kg of fat.
Now that, quite frankly, is an absolutely wonderful achievement.
And I am seriously proud of her.
She worked very hard for this, and as a full time mother, wife and with a job to contend with, this lady defines everything that for me, speaks of true commitment and a burning desire to change one's life.
She is what The BodyForge Re-Invention is all about.
However, this excuse of  man – let's call him Marty Dingleberry, for want of a name – took it upon himself to try to demean her progress.
Not good – I don't take shit like that well.
So it seems I have to break one of my cardinal rules here.
You see, I never get involved with Internet arguing as a rule.
After many years in the game, I have learnt that online trolls are extremely adept at dragging you down to their level of ignorance.
Then beating you with the experience of a lifetime in said department.
It is also an exercise in futility – nothing much is gained doing this.
Meanwhile, time, which is always of the essence, is lost in a fruitless attempt to pour the notes of a beautiful symphony down the ear of a deaf man.
However, you Mr Dingleberry sir, need a lesson in expected and ethical behaviour of politeness, let alone the lexicon of personal trainers.
So I have to answer you.
"LET HIM HAVE IT!"
So here is a list, for you, and for all the haters out there.
Enjoy The Haters' Dirty Dozen!
#1 – STOP BEING NASTY TO PEOPLE
First, you seem very eager to downplay and insult someone's obvious progress.
That will never do.
You never put people who are doing their best down.
What's your point?
Are you that miserable?
#2 – SILENCE IS GOLDEN
The person you are trying to demean also happens to be a personal client, and insulting one of my clients, is something I abhor even more.
So, I have decided to take some time out of my busy schedule to teach you a few fun things.
My grandmother was a good woman, God Bless her.
One of the things she always said to me was this:
"If you have nothing nice to say, then silence is golden."
I am sure your grandmother was just as nice as mine and she did pass on this same nugget of proper behaviour on to you.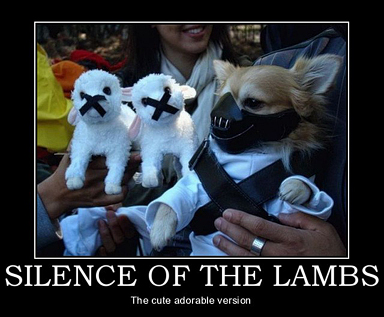 I guess you were otherwise occupied on that day.
However, let me reiterate, for your benefit.
If you have nothing nice to say, please do be silent.
Said case in point here – you had nothing nice to say.
However, you seem very interested and eager in putting my client down, for reasons entirely your own.
Again, what is your point?
Misery does love company, doesn't she?
#3 – FOOLS SHOULD BE SEEN, NOT HEARD
Here is another, even more compelling reason for you to seek alternative methods of enjoyment.
I am not sure if you are familiar with a book called "Mrs. Goose, Her Book" by Maurice Switzer, published in 1907.
I highly doubt you are, but please do allow me to share a great line from it, which will henceforth serve you in good stead.
"It is better to remain silent at the risk of being thought a fool, than to talk and remove all doubt of it."
Wise words indeed ,sir.
I would pay definite heed to them.
Simply because most of the comments you made definitely removed all doubt.
#4 – AS ANAL AS IT GETS
Let us move on to your chronological peeve of my use of the word "weeks" to your preferred term of "months", as referring to my client's timeline of progress.
I suggest the Oxford Unabridged to your good self (or perhaps the Oxford Concise might be a better choice, in your case).
Once you do, you will (hopefully) notice your point is utterly baseless and completely pathetic.
18 weeks is barely 5 months.
So…are you seriously that anal?
In which case, neither version of the good old Oxford will help.
A proctologist on the other hand, would be a better choice.
#5 – ABSTINENCE IS A STATE OF MIND
Then, you talk of abstinence with regard to my client's diet.
This makes it very obvious you are either completely unaware of the details of our nutritional programs, or whatever you classify as abstinence is based on your own personal bad habits, rather than solid science.
Again, I draw your kind attention to Switzer's quote above.
Please do not comment about abstinence when you are unaware of all the facts.
Actually, I would recommend not commenting about anything before you spend a few months (or should that be years?) in a good library.
Reading of course, not ogling.
We have served thousands of clients along the years and our diets are intended for lifelong application.
We teach and implement lifestyles.
Not fads. Not opinions. Not ego trips.
Abstinence plays no part in anything.
In fact, I will have clients eating far more than they normally do and they will STILL get the rock hard tummy or six pack look they covet.
#6 – OUR NUTRITIONAL SOFTWARE ROCKS!
May I draw your attention to our nutritional software which gives complete and fully featured daily diets to all our clients?
I am probably biased, but this thing is probably one of the best of its kind out there – years and years of work condensed into one smart digital chef.
We cater to just about all range of eating behaviours there – celiacs, gluten free, vegetarians, people wanting to lose fat fast, people wanting to gain muscle, etc, etc.
I'll send you an affiliate link if you are interested – you will definitely learn something useful from it.
Not in the least, you will gain the torrid awareness that your use of the term "abstinence" is, quite simply, completely idiotic.
I fail to see how eating chocolate cookies and quinoa muffins with vanilla icing can be termed as "abstinence".
In fact, this "abstinence", might also be a reason why our nutritional programs have consistently worked so well for so many people over the past two decades.
Our nutritional software has been designed in conjunction with top tier nutritionist, doctors, registered dieticians, personal trainers, fitness competitors and top models – just in case it flitted through your mind for a second to try and denigrate its origin and design.
It has been used by bodybuilders at national and international level contests, and models preparing for high level photoshoots.
I could drop some names here but that is beside the point – suffice it to say that some of the best of the best have raved over our program.
It has also been used by people who just wanted to lose weight and look good – whether it was 10lbs or 100lbs.
Normal, every day people.
To cut a long story short, our program flat down WORKS – and it works every time.
Regardless of who you are, your body type and what you do.
Because the program intelligently tailors itself to every client.
And that's whether you like it or not.
#7 – YOU LOOKING AT ME?
You comment about having watched my client shrink and being fully aware of how many dress sizes she dropped.
Knowing my client should have been of no concern to you, I find that very disconcerting.
Are you aware of the term "stalker"?
Might I add the term "creepy" to that?
Why would you be paying so much attention to someone who should be of no concern to you?
I hope you realize how this makes you look.
Let's leave it at that for now, shall we?
I would however, give you a wide berth, knowing you tend to do that.
Just thinking about it makes me want to take a shower. With bleach.
#8 – IN LOVE OF EXCELLENCE
I love your use of the phrase "let's go mental for a period of time then get fat again" as applied to the way you THINK we tailor or clients' lifestyles.
However, as we have previously established that you tend to talk without having a full grasp of all the facts, it is a moot point that your assumption would be asinine, at best.
You are obviously not aware that thousands of our clients have been "going mental" for at least 10 years (some for much longer), and very few of them have actually done the "then get fat again" part.
Yes alas, some of my clients do relapse.
I am not perfect.
Which is fair enough, as I never strive for perfection.
Purely for excellence.
However, so much for your assertion of our program being "unsustainable" for the masses".
#9 – IT'S GOTTA BE PHOTOSHOP
Do kindly refrain from implying the picture of my client has been doctored by a photographer to show things that are not really there.
I am fully aware – much more than you are, sir – of my client's exact progress.
Her progress would be as obvious had I photographed her with an old Instamatic.
Are you seriously trying to imply that 4 dress sizes and a 14kg fat drop need Photoshop to be anything but amazing?
I shudder at the fact that you imply that some photographer kept "blanking bits out".
You seriously know my client that intimately to know which bits have been "blanked out"?
Or are the bits that have been blanked out actually from inside your cranial region?
#10 – IT'S ALL ABOUT THE JOURNEY
Note, I keep talking about PROGRESS.
The JOURNEY is what is important for my clients.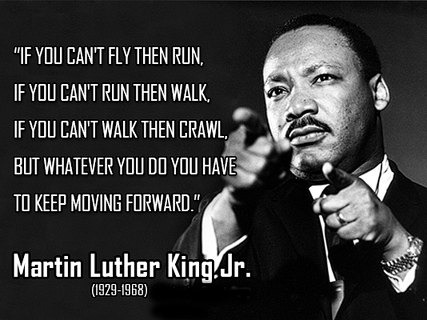 NOT the destination.
This particular client has made incredibly improvements in 18 weeks.
Oh, I beg your pardon, I meant four and a half months.
I would have been just as proud of her if she had done this much progress in 6 or 8 months.
Simply because she STUCK TO IT.
The fact that she did it in such a short time, shows a level of determination beyond normal.
And she is to be commended for that.
The fact that you tried to minimize her achievements, is, quite frankly, uncouth and base, and shows a level of jealousy that is disgusting.
Shame on you sir.
#11 – PIZZA 'N' ALCOHOL, Y'ALL
Sorry for dragging this on. I doubt you have managed to read this far.
And if you have, I seriously doubt you have grasped my meanings or my motives behind this.
Like Carly Simon once said "I bet you think this song is about you, don't you?"
You wish.
I digress. #11.
This is where you really went astray.
You mention pizza and alcohol as the suggested consumption for "normal" people, or at least, the measures of "normal" behaviour.
As if this defined "normality".
Unfortunately, I would not accept a definition of normality coming from you, if you wrote a cheque for seven figures to go along with it.
Pizza and alcohol are what get you into trouble in the first place.
They are the reason why we have so many obese people and so many obesity-related diseases and deaths!
One is a gluten and calorie filled bomb like no other. One slice alone gives you most of the calories a person of my client's weight and age range should be eating in one whole day.
The other is a social drug used as a crutch by the directionless.
Are these your compelling arguments?
#12 – IGNORANCE IS BLISS
I have two suggestions for you.
Again, please ask me for an affiliate link for my nutritional software.
It will change your definition of eating.
You seriously need it.
And you will hopefully realize how clean eating can be fun too.
I also, very pointedly suggest you take up reading as a matter of course.
It does sound like the last printed material you feasted your eyes on was printed in the eighties – and you read it during that same decade.
Of course, the dirty magazines you flick through today do not count.
Alas, ignorance, is bliss.
And you sound orgasmic.
CONCLUSION
Please refrain from talking. It uncovers your stupidity in the most blatant of ways.
Please appreciate people's sincere efforts. It will help you appear more agreeable.
Please do not try to put people down. It just makes you look as insensitive as you are.
Please stop being supercilious. It shows. And it makes you just about as appealing as a week old fish.
Please do not talk without having full grasp of the facts. It just confirms the fact that you are a cretin. And no, that is not someone from Crete.
Please do not bother people who are of no concern to you. Stalking is disgusting at best and a crime at worst.
Please look before you leap. Still waters run deep.
Oh, and I LOVE haters. They bring out the best in my achievements.
Thank you for making me the epicentre of your Universe.
SO – IF YOU HAVE HATERS…
I am sure a lot of people can relate to this post.
Haters are everywhere.
They hate success and positivity and cannot bear to see anyone succeed.
But do keep in mind that haters do not really hate YOU!
They actually hate themselves for knowing they can never achieve what you are achieving.
Sad, but true.
So, if YOU have a hater in your life – use them as a motivation for your efforts.
They can be a fire under your ass – and they will spur you to new heights and previously undreamt of success.
This also ties in neatly to my core belief that we can either see a situation as a problem…or as an opportunity.
Just remember – positivity drains these people of their negativity – and they need their dark clouds like air just to get through their day.
So be positive at all times and use that to fuel your success.
And just watch the bastards choke on it.
Rock it till they drop!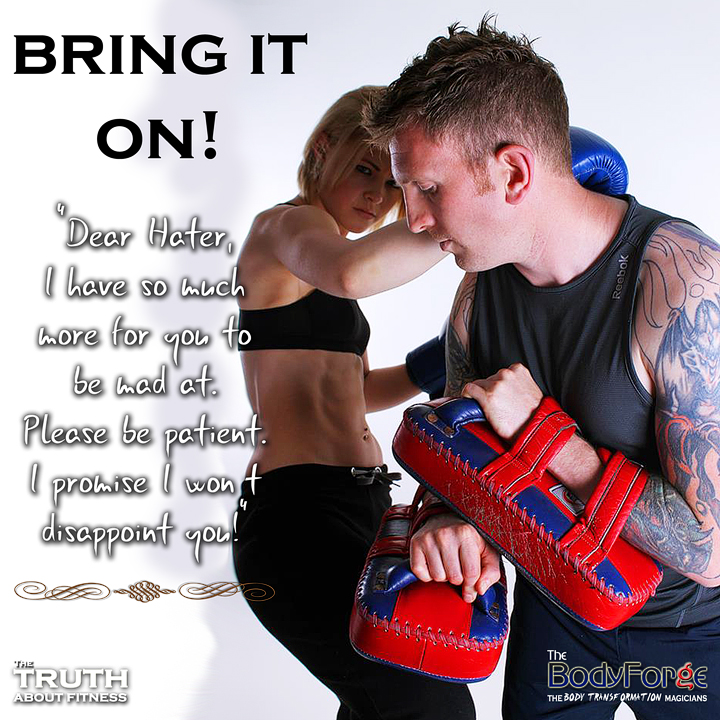 Comments
comments