When Keith popped in at The BodyForge, I started talking as I always seem to do.
I talked about nutrition and training and motivation and life. Yes, I am incredibly passionate about it. It's who I am.
And Keith listened. And listened deeply.
I never really notice it as this is a normal day for me but I am so blessed to be able to give such a gift to people simply by talking to them.
And to be able to inspire someone who inspires others is just as good as it gets.
It's a pleasure and a privilege receiving emails like that when all I am doing is making people smile.
*********************
KEITH'S EMAIL
A quick note after our meeting when I visited The BodyForge last week Don. I had never seen you before but it was immediately clear that you are such an amazing and beautiful soul. It was a pleasure that I have met you brother. When I looked at you and I listened to your motivational talk, it took me only 3 seconds to charge up again and look at the day in a different way…You are rare fratrem. Thanks again.
*********************
Thank you so much Keith.
Sometimes, it's surprising how a small act of caring can mean so much to someone.
Guess we need more of this in our day to day life.
So here is a little task for all of you out there reading this.
Yes, YOU!
Do a little something for someone today.
And expect NOTHING back.
Just do it to see someone smile. No strings attached.
Try it and see what happens.
It's where magic begins.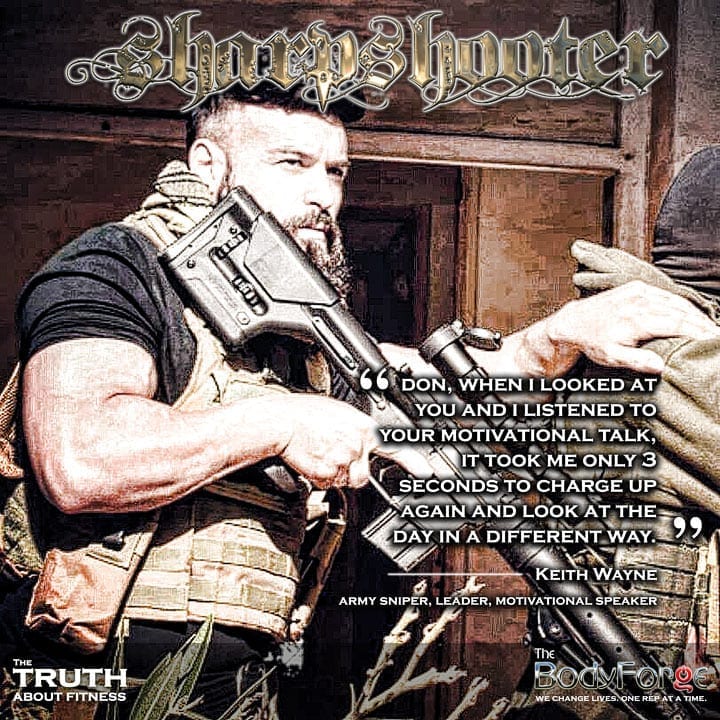 Comments
comments