WHO THE HELL ARE YOU?
Name's Donatello.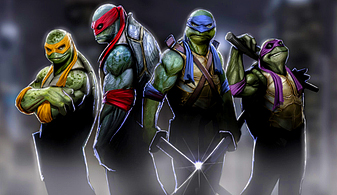 I always have trouble getting people to believe that is my real name.
Then when they do believe me, they want to meet the other Ninja Turtles.
Dammit…
I tell them best place to find us is at The BodyForge – working out!
WHAT DO YOU DO?
I've been called lots of names along the years. Let's try a list:
CEO (that's Chief Troublemaker) at The BodyForge (that's the leading Life Performance facility on the islands)
Internationally competitive bodybuilder
Pharmacist
Master Coach
Fitness specialist
Nutritional wizard
Die hard ACDC fan – YEAH!
The scourge of all-you-can-eat buffets everywhere
"Oh you're so mean!" (that's during a workout with a client)
"Oh you're so awesome!" (that's when the same client fits like a glove into THAT little black dress)
You can go here and check out a longer rant about who I am and what I do.
HOLD UP. NOT ANOTHER PERSONAL TRAINER!!

No, I'm not another personal trainer. There are already too many of those about for the world to need another one.
I am a Transformation Magician. And a Life Performance Connoisseur.
WHAT ON EARTH IS A TRANSFORMATION MAGICIAN? AND WHAT DOES A LIFE PERFORMANCE CONNOISSEUR DO?
Well, personal trainers today seem to be more about counting reps and getting clients through a cookie cutter workout.
Most PTs will not bother to see how a client ticks and how they can best help them on an individual level.
They take the easiest way out – count their reps, get them out – repeat.
I see it as much more than that.
It's really all about changing people's lives.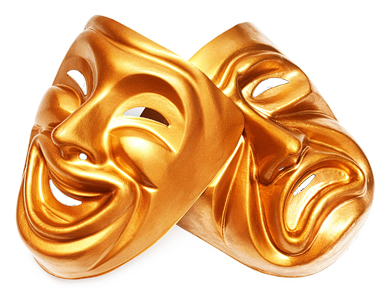 You see, most people start going to a gym with the premise of losing weight, but, when you sit down and take the time to talk to them, you will find it goes so much deeper than that.
More often than not, the quest for weight loss is just the tip of the iceberg, a doorway into something far more meaningful and deep rooted.
The facade of needing to lose weight just helps us equate.
It is a way that many people instinctively go to when they are trying to become stronger, feel better, become more confident or in some way, face up to the problem in their lives.
My job is to find the relationship between the facade and the truth – then fix it.
THERE ARE A GAZILLION BLOGS OUT THERE. WHAT'S SO SPECIAL ABOUT THIS BLOG?
I would hesitate to call it special. That would be a bit too supercilious of me.
What I do believe it is, however, is that it's DIFFERENT.
This blog is about making people feel special.
I draw intensely from my personal journey from hard and meagre beginnings to where I am today.
From nowhere to being owner and CEO of the biggest and best fitness facility on the island, having the opportunity to touch so many lives over the years, and now going on to getting recognition even beyond our shores.
It has not, by any means, been a simple journey.
A little insight here might go a long way.
Gozo, the island I was born in and the place I call home, is known as "the island where time stood still".
For a good reason.
Gozo has always been a bit laid back compared to the rest of the world.
Back in the late 70s and the early 80's, when I first fell in love with fitness, there were no real gyms on my island.
No real equipment, no place to train properly and certainly no one to teach you how to do it properly.
I had to learn it (as my three year old son would say it) "all by myself".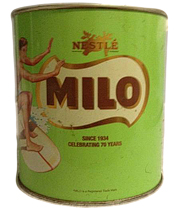 My first pieces of equipment were car parts and cans of Milo (who remembers Milo, the "tonic food drink" from Nestle?) and Hempel paint filled with cements and pieces of loose scrap iron.
It took me several long intensive years to learn what I know today.
It took a lot of blood, sweat and tears.
I have literally dedicated more than half my life (and counting) to learning all that I can about my game.
It took endless self experimentation, coupled with decades of studying to learn the finer intricacies of my craft.
It took undying enthusiasm at trying things out, and the incessant thrill of discovery by putting theories to practice.
I would need to add that it was all peppered with amazing discoveries and pretty nasty injuries along the way, some of them which still linger and niggle me to this day.
But it was a solid learning process that built solid foundations.
Granted, I definitely could have done miracles with a good coach by my side.
However, what I went through to learn the essentials of my craft gave me something that learning from a good coach might not have given me.
It gave me an undying appreciation for what I do, the unwavering discipline to carry it through and an endless love for the game that will never fade away.
21 years later, I am still jumping out of bed raring to go, just as much as I did when I first started out.
Time has not quenched the fire.
The love I have for my own training and teaching others to do the same and to take control of their lives is immense.
I would say it has no equal but I know that would be a pretty lofty statement.
But I can definitely say you will not find anyone anywhere with a bigger love for what I do.
Equal, maybe.
Bigger? NEVER!!
SO WHAT IS YOUR CLAIM TO FAME?
Nothing. I am just a regular guy, like anyone else.
I am loud, boisterous, quick tempered and I act without thinking sometimes.
And sometimes I need to gargle with bleach just to get the F bombs out of my mouth.
But I do see the world in a different way.
I refuse to walk on the treadmill of life.
I do not want to be caught up whittling my life away while waiting for better things to happen to me.
I do not follow fashions simply because everyone else is doing them.
Life is after all, what happens while you are busy making other plans.
So, I love doing things MY way.
I love getting stuck in and working my ass off.
I'm the kind of person who thrives on a challenge.
Give me a deadline and I am a pig in shit.
I love plugging away and I never ever give up on anything I set my mind on.
I'm a pitbull – only bigger and hairier, and more expensive to feed.
And I just love teaching others to do the same thing (being pitbull dogged and determined, I mean, not hairy and nightmare to feed).
I love just showing people the amazing magic they have inside of them.
The magic is already there.
I do not create anything out of thin air.
I merely expose a power that has been lying dormant.
I truly believe everyone can be amazing.
OK SO YOU HAVE A MAGIC SILVER BULLET FOR SOLVING EVERYONE'S PROBLEMS?
There is NO magic fucking bullet.

Granted, I can get results fast. It has become my trademark.
I can make people look amazing in a very short amount of time.
But I find that to be counterproductive in the long run.
Because it makes people look for shortcuts, which just don't exist.
Absolutely nothing worthwhile is achieved without hard work and nothing of true recognition is achieved without long term commitment.
So when everyone is looking for that magic detour, and so many are eager to sell it to them, we are in essence, creating a huge problem, which can backfire on our best intentions.
When results don't come as fast as we want or as fast as we think they should, then we become discouraged.
If prolonged, discouragement will turn into disillusionment.
Which in turn, mutates into disdain.
And after that, we actually start to hate the only thing that can bring us happiness.
SO WHAT'S YOUR POINT?

Look around you. The industry is fucked.
We are failing as health experts, whatever the hell that may be today.
We are supposed to make people healthy aren't we?
So why the HELL are there are way more fatter people, fatter kids, people with excessive cholesterol, hypertension and cardiac problems than ever before?
Because we are pandering to humanity's penchant for instant gratification and promising them everything they way, when they want it.
And it's imploding on us.
Now listen to reality.
Everything needs work. A lot of work. Hard work.
Deciding to change your life is not an oasis.
It's going to take planning, motivation, determination, discipline and a good mentor.
It's a lifelong journey. A complete lifestyle.
Believe anything else and you are doomed to failure.
OK SO YOU'RE JUST ABOUT THE PERFECT MAN ARE YOU?
Oh Yeah!!
Haha, no, unfortunately, I have my fair share of defects, perhaps even more so than others.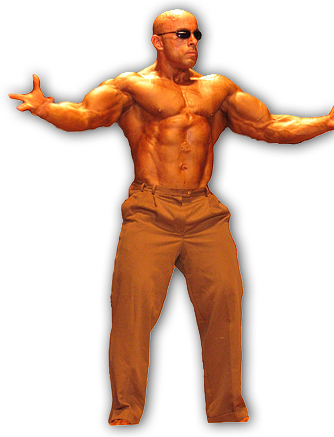 I've listed some of them above.
You can add these to that list.
I never know when to give up and let go. I keep biting.
I am stubborn to a T and obstinate to distraction.
Sometimes I talk too much. Well, sometimes, I actually just can't shut up.
I'm a perfectionist. Which sucks – because nothing is perfect.
Perfectionism actually hinders productivity.
Sometimes, it seriously kills getting a job done. I still have to force myself out of it sometimes.
I'm opinionated. I'm loud. I joke at the worst possible moments and laugh indiscreetly most of the time.
I'm always up to mischief, can't resist a practical joke. Which is not always a good idea!
SO WHAT DO YOU HOPE TO ACCOMPLISH WITH THIS BLOG?
I just want to help as many people as possible change their lives.
I want them to be the absolute best they can ever be – that person they dream about being.
Too many people in this world just go through life reciting the saddest mantra in the English language – "if only".
I have seen too many people work themselves into just a shadow of what they could truly be.
A mere husk of the amazing human being they have inside.
I just want to reach out and make a difference.
I'll shake you if I have to. Rattle your teeth in your head so you wake the fuck up.
And I'll kick your ass up onto your shoulders if that is what it takes – but I WILL make you stand up and take notice.
And care enough to step OUT of the hole and MAKE changes happen!
This is what I hope my readers will find boiling around in the pages of this blog.
The weapon they can use to make a difference.