Let's start off with the classical opening lines.
Name's Don. Donatello if you want to be more très artistique about le things (don't think there is anything that artsy about me though).
First off, I am owner and CEO, of The BodyForge, the biggest, best equipped fitness facility in Gozo.
"Gozwaat?", I hear someone say from the back?
Yes, that is the general reaction I get, so it's cool. Gozo, is wee little island right next to Malta in the middle of the blue Mediterranean sea. Peaceful, placid, quiet, laidback, easygoing – best little island in the world, if you ask me. Great place if you are planning a holiday with the kids, a romantic weekend with your love, a historical tour or simply just to laze about and enjoy the sun!!
RIGHT, WHERE WAS I?
Oh yeah! Me me me!!
I am also a pharmacist by qualification, which means I am great to have around for lots of different needs. Rather like a Swiss Army knife, but with bigger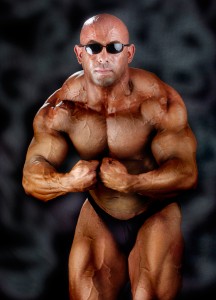 biceps 🙂
Third, I am a nationally and internationally competitive bodybuilder, which gives me a unique insight into the game. That means I have spent the last 21 years of my life busting my ass, working hard, learning the training techniques to complement the theory, testing every single fricking supplement on the planet and finding out exactly what works, and more importantly, what doesn't'.
Over my last two plus decades of active involvement in the fitness industry, I have seen fads come and go, I have seen companies rise and fall, I have seen heroes vilified and traitors glorified, I have seen bullshit come unstuck and I have learnt by actively testing just about everything first hand, what works and what does not, in our little world. That's whether it's the next miracle supplement, the amazing new diet, and the awesome training program that are thrown out to the masses at regular intervals.
Yeah, there is a lot going on in our planet.
Oh, and I am also a body transformation magician – I get people to magically change how they look and feel about themselves by making them smile.
Because if it ain't fun, it just ain't worth doing.
And I have coached literally thousands of people over the past 20 years. I've helped people destroy fat, build muscle, look better, feel better and, most of all, shown them how to get off the treadmill of life and be happy being the best they can be.
Which is the person they are supposed to be anyway.
What you are "supposed to be" is sadly, a pipe dream for most – a staggering amount of people pass through all of their lives being only a shadow of themselves.
Isn't that an absolute waste?
What would you rather be?
The best you can be?
Or an "if only" person?
Tough choice huh??
SO HOW DOES THIS WORK?

You see, for most people, personal training will consist of going into the gym, having someone count their reps and their sets and going home. They might be given a diet, have some questions answered and that's about it.
If that is what you are getting, you should be complaining. And if you are happy with that, you are seriously selling yourself short. Because you are worth so much more than that.
And, for me, it is SO much more than that.
First of all, I consider myself seriously blessed to be able to do a job that I love with all my heart.
In fact, calling it a job sounds funny. This is my passion, my calling in life, something I was born to do.
I just LOVE getting people in shape and helping them re-create themselves and, as a direct offshoot from this, re-creating their lives. It is magical watching someone transform before your eyes.
These transformations always start out as physical, but, shortly after, they turn into something so much more meaningful than that. They turn into more confidence, increased inner strength, more emotional muscle, and, in the end, serious empowerment.
Such is the clout of the healthy lifestyle.
I have been very lucky to have truly great clients over the years, people that have trusted me and that have committed to a new and healthier way of life, and have thus been completely transformed by it into something wonderful.
You see, for me, this whole game is not really about training people at all.
Training is important, but I am talking about the REAL DEAL here.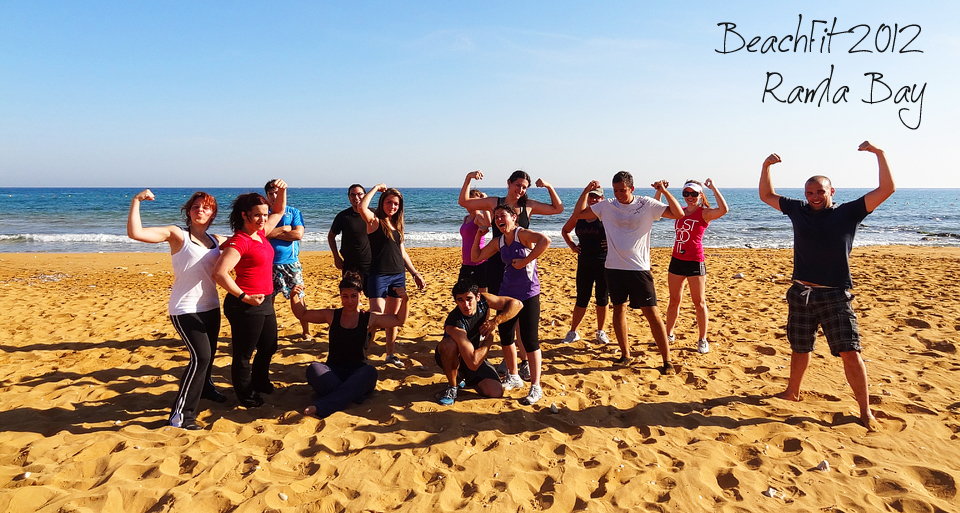 It is actually about uncovering the hidden fortitude and power inside people, and helping them be the stars they really are.
It's about coaching them to unleash the power that they have inside of them.
I am not the star of these transformations.
My clients are.
I am merely the solvent that cleans off and shines the sparkle that has been buried along the years.
Because EACH and EVERY ONE of us has the power to be TRULY AMAZING.
Yes I truly, totally and deeply believe that.
There is nothing mysterious or crazy about that. We hold within us power beyond our imagination.
It IS there, deep down inside. Way beyond where we usually try to reach down to.
The problem is that, the way we are brought up, the people around us, and life in general, the very fabric of everything we live in, teaches us that success is something unattainable for most people (that means us!).
We are told not to even try to achieve, simply because achievement is impossible.
So why waste time on something that we cannot attain anyway?
Well, I am sitting here right now telling you that what you have been told, is a soggy clump of the biggest BS you have ever been told in your life.
REMEMBER BACK WHEN WE WERE KIDS?

Those were the days huh?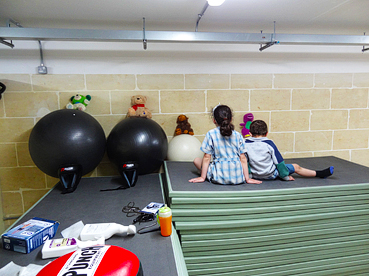 Well, back then, we believed far more in ourselves than we do today. Didn't we?
We BELIEVED we were superheroes. We KNEW we could fly. We WERE as strong as locomotives and we COULD clear tall buildings in a single bound.
Fast forward to adulthood, and now that we are older and smarter, we know that these things are impossible.
We can't fly. We do not have super strength. Super heroes do not exist.
In fact, even our own bodies are not within our control. We can't even control our own weight man!
So, why try at all?
Read that and tell me EXACTLY how it sounds.
Why are we buying into all this "you cannot achieve this" shit?
Why the hell are we even settling for the status quo?
We certainly don't have to.
And I DON'T WANT YOU TO either.
And hopefully, I will be able to provide you some strength and direction from here, to uncover your true selves. The super hero within.
WHO IS A SUPERHERO TO ME?
Is it an amazing athlete? A unbelievably strong powerlifter? A lightning fast sprinter? Someone who has trained to the point of being almost superhuman?
Nah!! Not at all!
I have trained all manner of athletes and I have absolute respect of their dedication and the work they need to put into what they are doing just to be great at their sport.
However these are not the superheroes I am talking about.
For me, a superhero is that person, who, despite being afraid and despite all the setbacks, will try their best at achieving something in their lives.
It's that person who, despite being overweight and out of shape, will find the courage to start going to the gym and who will do their utmost to get back into shape.
It's that woman who, despite being a hard-working housewife, a dedicated mother, and holding down a part-time job, will find 2-3 hours a week to get to the gym to de-stress and stay healthy.
It's that busy Dad who, despite the aggravations of the day, the problems at work, and the hectic, non stop grind, finds time to take his kids and the neighborhood kids to soccer practice.
YOU THINK LIFE IS EVER GOING TO BE EASY ON YOU?

You can bet your ass, it won't. Ever!
Life is hard. Life is tough. Life will hit you when you are down. It will smash you when you are hurting.
And right when you think you can't take any more hits and when all you want to do is just stay down…it will kick you some more.
That's Life.
Nothing you will do will change that.
But you can definitely change the way YOU roll with the punches.
You can ALWAYS decide whether to stand back up or just lie down on the floor.
You can always get up and kick that nasty mofo right back!!
That is your DECISION. It is the difference maker. It is the damn game changer!!!
Because, all it takes to be a hero, is to do something extra every day, to make your life, and someone else's, just a little better.
And this is what coaching at my level is really all about.
It's helping people like YOU realize their true potential.
It's listening, being a shoulder, helping with the loads of lifetime. Tackling them one by one, whittling down the ball and chain that are holding you back.
Lifting weights is just a means to an end. Just part of the journey to happiness.
And every rep is a winner.
I look forward to meeting all of you and helping you make your lives better as we uncover the greatness within!
Or you can always go back to having someone count your reps…
As with everything else, that is your decision to make!
THIS is who The Don is all about!
Rock it like it was the last song of the concert!!