Picture this.
Blazing hot sun.
Dusty roads.
Not a single whisper of a breeze.
Nothing moves, except the occasional car, rolling by to a "cooler" part of town.
It's dead.
Most people are either at the beach, or scoffing goodies and drinking poison somewhere, wondering why the hell they are putting on so much weight and feeling like crap.
And rehearsing excuses in their mind, just to feel better about their own misery.
Back at The Forge…
This tall guy parks his car, gets out and marches up the steps.
Resolution is in every step.
Name's Karim.
Medical professional.
Nonstop schedule in Accident and Emergency (and, from experience, that's one damn tough job, where decisions you have to take in seconds can literally mean a life).
Doing multiple specialist exams abroad, which means frequent air travel.
And studying in every minute of spare time that he gets.
Plus, of course, all his own cooking and housework.
Now, that's one hell of a full schedule, whichever way you look at it.
Yet, despite all this, the man never misses a damn workout.
And, it's leg day today – toughest day of the week (and that's saying something).
But he is walking up the steps to give it everything he's got – and then some.
That's right – while others are making excuses, this guy is going places.
Come rain or shine.
Which means that in about 8 months, he has gone from a skinny runt who thought he was all that to to trading gunshots with me at our version of the OK Corral.
Clearer mind, more incisive thinking, defined goals and way more focused vision of his own destiny.
A success mindset at its best.
Yes – just 8 months.
Now that's what I call commitment.
Total respect for this guy.
Seriously, this is the kind of student that makes me love what I do with a passion like no other.
It's what coaching is all about.
It's why I get up every day, raring to go.
Absolute quality.
And no, I'm not kissing his ass – I come down on him like a ton of bricks when he starts coming off the rails – and don't we all do that at times?
Pile the tyres and light the fires, baby!
Get ready to rock!
Thank you for believing in me and believing in yourself.
Watch out for the full story coming soon.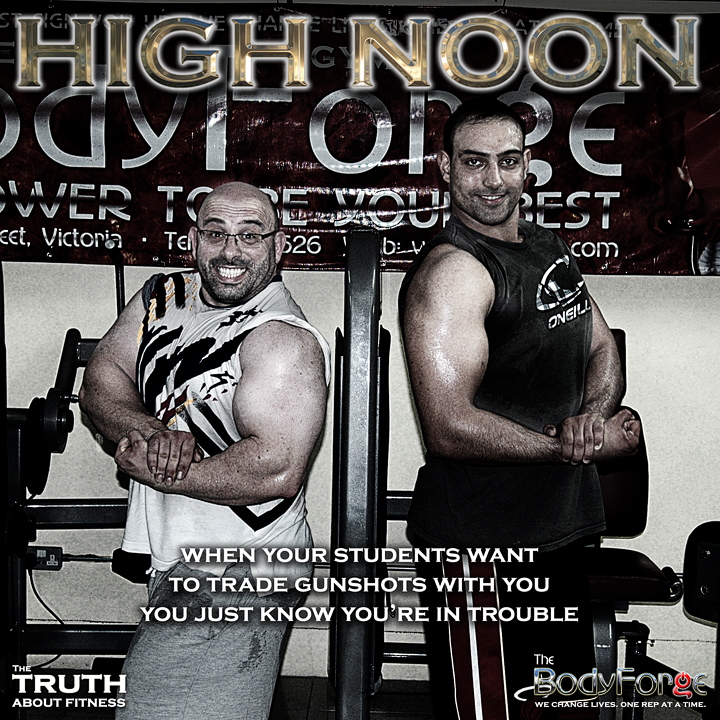 Comments
comments