At The Forge, we are proud and honoured to be a second home to a lot of families who train together.
Truth be told, it is pretty unusual to find families repping it out with each other. More often than not, it's mostly just one person from a family that is interested in working out.
The fact that we have so many here is a tribute to how completely different we are to any other facility and how it reflects our passionate belief that a family who trains together, grows together.
So we decided to take some time out to mark a special moment in honor of the fathers, mothers, sons and daughters who train together here.
These are the people who prefer to spend an hour less at work to spend an hour more in each other's company.
These are the people who argue together about set sequences and correct form.
Who encourage each other till the last exercise is done.
Who grow closer and become stronger together with every rep cranked out at The Forge.
Because reps here are special. It's hard to define it, but the spirit of camaraderie, support and closeness here is a trademark we cherish.
To all the families who make us a unique facility – this one is for you.
The BodyForge salutes you.
***********************
OF FATHER AND SON
(A Special Dedication To Cancer Warrior Tony and his son, David)
At the end of the day
When all is said and done
There is no gift greater
Than the love of a son
You are my true legacy
The place where destiny can start
The focus of my hopes and dreams
My remembrance after I depart
So walk tall my son
Never trade values for a lie
Be ever true my son
Look the world right in the eye

My father, my hero
The source of my inspiration
The man who shows me the way
With undying dedication
You set a high standard Father
Your boots are hard to fill
Walk slower Father
And I promise you I will
Thank you for being there
Defining the essence of me
For being the father
I one day hope to be
***********************
PS: Are you a family who wants to train together? Would you like to have your parents enroll in a program that caters for their health in the absolute best of ways? Are your children putting on weight and you'd like to nip the problem before it becomes a threat? We can help. Fill in the form on this page and tell us your story. We would love to hear from you and we would love to help!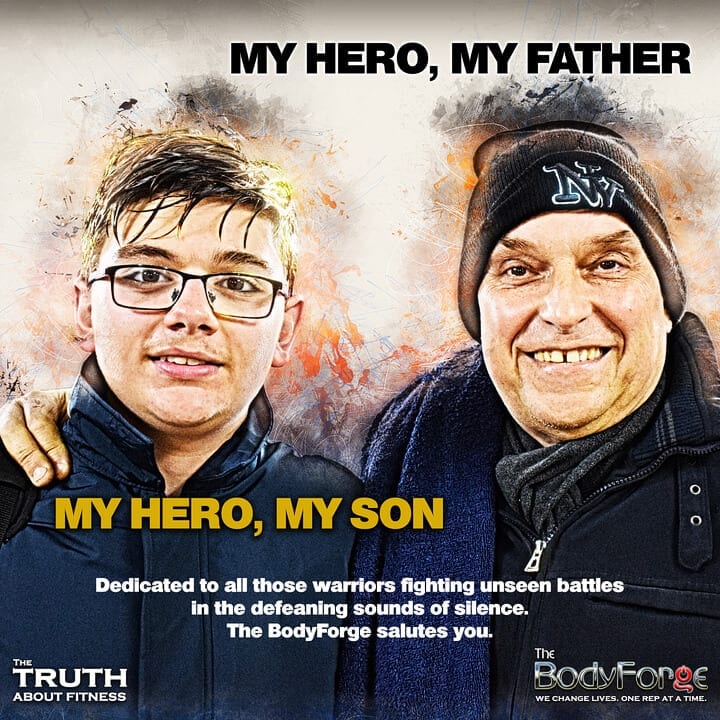 Comments
comments